Improve business processes with the help of our Salesforce Experts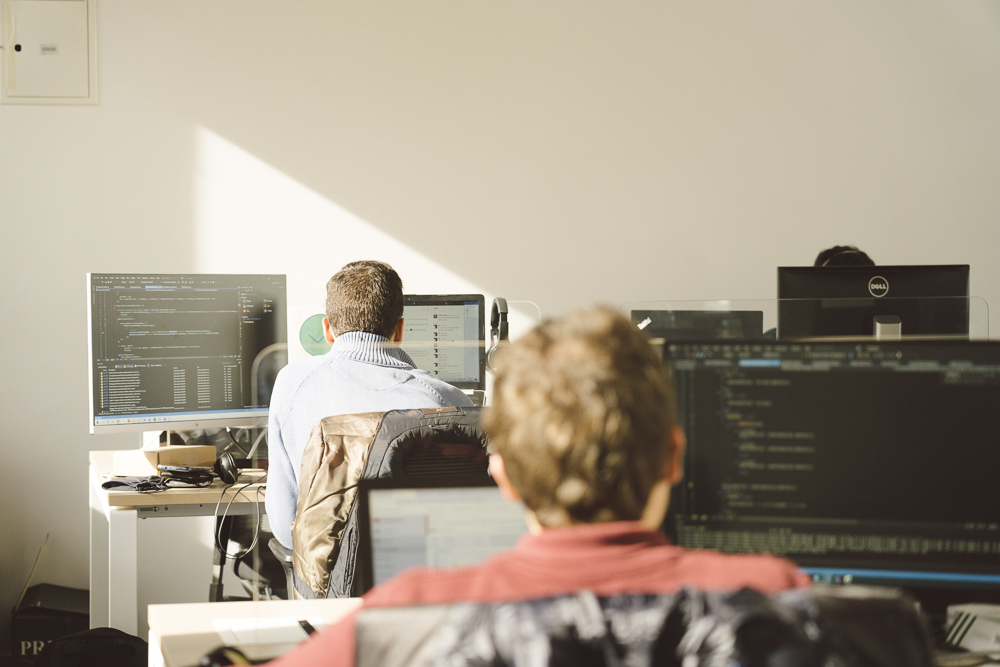 Specialized in Sales Cloud, Service Cloud, Community Cloud, Pardot, Marketing Cloud, and more, our skillful Salesforce team focuses on providing enterprise-wide digital transformation, optimizing your business objetives through Salesforce capabilities. Assessing, implementing, and designing better processes while supporting you in mastering its full potential.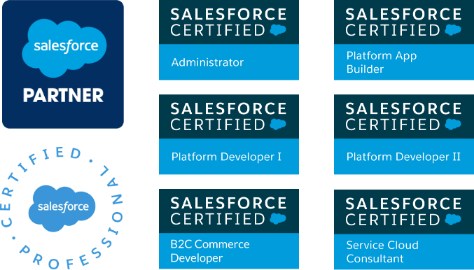 We help organizations in planning, designing, and implementing complete Salesforce® based business solutions.
An all-in-one business management solution that unifies processes and data. Gain access to your most current business intelligence, sharing data across key members in your company.
Provide every channel with a platform that delivers a cloud-based customer support. Track and close cases faster while recording each customer interaction in an intuitive dashboard.
Convert and optimize sales processes by tracking, working and closing leads. Break down insights from multiple campaigns across channels, getting a real-time image of your business.
Create and manage marketing relationships and campaigns through a unified platform dedicated to customer engagement and behavior with email studio, journey builder and more.
Securely sync prospects, leads, contacts and opportunities to all your Salesforce activities. Generating a detailed pipeline while empowering your sales team with more closed deals.
With Salesforce CPQ software, benefit from sales tools that provide accurate pricing with any given product configuration scenario and pre-approved prices programmed into the system.
How our Salesforce Consultants can help the different business areas of your company
Explore all your Sales capabilities with meaningful interactions
Provide each sales rep with better tools and performance buy building your own lead machine to improve conversions rates. Automate tasks and combine your sales efforts with marketing capabilities.
Salesforce Sales Cloud;
Salesforce CPQ;
Salesforce Sales Cloud Einstein.
Transform your Marketing Operations
Secure a personalized customer experienced by segmenting clients' behavior, prospects, managing campaigns and integrating email, mobile and web solutions with deep data analysis.
Salesforce Marketing Cloud;
Salesforce Pardot;
Salesforce DPM.
Enhance your Service and Customer Support
Connect your customer, field and digital service in one platform. Integrate all your channels into a customized service software supported with ticketing, knowledge base and que management. 
Salesforce Service Cloud;
CTI for Salesforce;
Field Service Lightning.